Better & Faster ROI for Google Workspace
From setup, migration, change management to managed services, Brio covers it all.
Talk to us
7 Reasons to choose Brio as your Game-Changing Partner
15+ years of experience in the industry with a proven track record of on-time and on-budget project completions for thousands of customers.
Rely on the team of experts who are professionally trained in Google Workspace and other email platforms, as well as Specialization in Google Workspace Work Transformation.
Amplifying the ROI on your Google Workspace investments is where you leverage our expertise.
With us, the best security practices are in place to protect your data, so that you focus on your core business.
We offer a one-stop shop for a plethora of services, so you don't have to go to multiple vendors.
You get extended support from Brio on top of what you get from Google.
We offer compliant, convenient, and easy billing and payment options.
Google workspace Services
Innovate faster with consistent development and operations experience. Make the most out of cloud native technologies like containers, server-less and service mesh.
Google Workspace
Payment Options India
Brio offers an array of online payment and offline payment options. In contrast to Google which accepts only credit card payment method. Different payment options have their own advantages and every option can work differently for different buyers. Now buying Google Workspace (Formerly G Suite) is more simple and convenient with our different payment methods.
Before you buy, always make sure that you keep necessary information ready to complete your payment.
Google Workspace
Payment options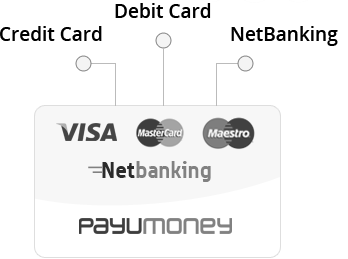 Online Payment methods
NetBanking
Credit Card
Debit Card
Pay u money
Offline Payment methods
Cheque / Check / Demand Draft
NEFT / RTGS
Check how AI is transforming collaboration at workplace
Build business-critical machine learning models at scale. Empower your teams to build, deploy and manage high-quality models faster and with confidence. Innovate on a secure, trusted platform designed for responsible machine learning (ML).
Know more about Google Workspace (Formerly G Suite) features (earlier know as Google Apps for work).
Get Dedicated Account Manager to help you evaluate Google Workspace (Formerly G Suite).
And much more..
SOLO – Single sign-on for Google Workspace
Single sign-on (SSO) is a property of access control of multiple related, yet independent, software systems. With this property, a user logs in with a single ID and password to gain access to a connected system or systems without using different usernames or passwords, or in some configurations seamlessly sign on at each system.
Why just Technology?
When you can have the Joy of Technology