Productivity everywhere
World class email & collaboration tools. Brio your partner in going Google!!!
Brio, Top Premier Google Cloud Partner for Google Workspace !!!
With Brio, upgrading to next level of technology is an authentic, efficient and joyous process.
SOLO – Single sign-on for Google Workspace
Single sign-on (SSO) is a property of access control of multiple related, yet independent, software systems. With this property, a user logs in with a single ID and password to gain access to a connected system or systems without using different usernames or passwords, or in some configurations seamlessly sign on at each system.
Google Workspace Offerings
Innovate faster with consistent development and operations experience. Make the most out of cloud native technologies like containers, server-less and service mesh.
What our customers say:
Unlock your data's potential. Empower everyone to get insights by removing traditional constraints of scale, performance, and cost to solve business challenges. Improve business outcomes with real-time intelligence and streaming analytics.
I had spent hours trying to figure out a few technical issues that were unique to my situation, and after finally giving up, Brio took less than 20 minutes, from the time I submitted payment, to the time the situation was full resolved. Highly recommended!
It took me a couple of hours to mess up my google apps set up (doh!) but they sorted it out in quick time! This is a GREAT SERVICE – highly recommended
The entire set up and usage was explained to me in layman language. Tameem was courteous, prompt and entirely professional. The speed with which my problems were resolved left me breathless.
These guys go the extra mile to make sure you are properly set up. Keep up the great work!
Google Workspace
Payment Options Dubai, UAE
Brio offers an array of online payment and offline payment options. In contrast to Google which accepts only credit card payment method. Different payment options have their own advantages and every option can work differently for different buyers. Now buying Google Workspace (Formerly G Suite) is more simple and convenient with our different payment methods.
Before you buy, always make sure that you keep necessary information ready to complete your payment.
Google Workspace
Payment options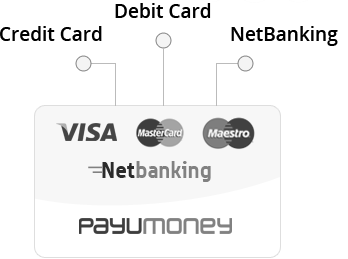 Online Payment methods
NetBanking
Credit Card
Debit Card
Pay u money
Offline Payment methods
Cheque / Check / Demand Draft
NEFT / RTGS
Google Workspace Demo – 3 min
Build business-critical machine learning models at scale. Empower your teams to build, deploy and manage high-quality models faster and with confidence. Innovate on a secure, trusted platform designed for responsible machine learning (ML).
Know more about Google Workspace (Formerly G Suite) features (earlier know as Google Apps for work).
Get Dedicated Account Manager to help you evaluate Google Workspace (Formerly G Suite).
And much more..