Empowering Manufacturing With Intelligent Process Management.
Streamline your operations
|
Ensure Quality
|
Achieve Efficiency
TALK TO OUR EXPERT
Recent surveys reveal that Manufacturers are facing Quality Control Challenges, Equipment Failures, and Supply Chain Visibility Gaps.
Challenge #1 – Workmanship Management
According to a recent survey by Deloitte, 68% of manufacturers admit to facing difficulties in documenting and managing their workmanship processes effectively, leading to deviations and inefficiencies.
Challenge #2 – Manual Inspection
Quality control remains a pressing concern in manufacturing, with 52% of companies reporting issues related to manual inspection processes, as highlighted in a report by PwC
Challenge #3 – Stock Management
61% of organizations are encountering problems like overstock and understock, as stated in a study by Aberdeen Group
Challenge #4 – Downtime
Unplanned downtime due to equipment failures remains a critical issue for manufacturers, costing an estimated $50 billion annually.
Challenge #5 – Supply Chain
Visibility into the supply chain is a persistent concern, with 53% of supply chain professionals acknowledging the lack of real-time insights, according to a survey by Accenture.
Solutions Turning Challenges into Opportunities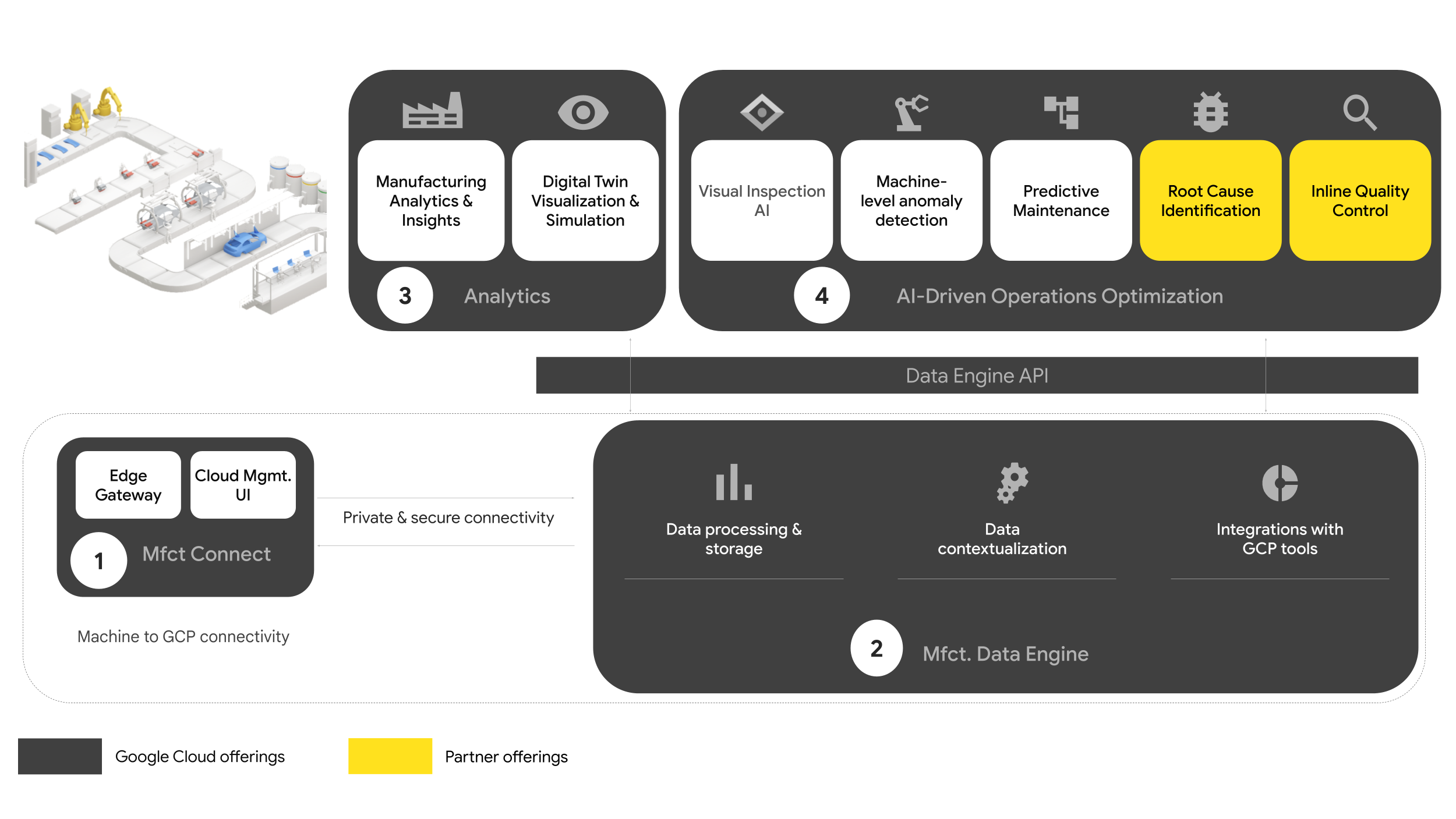 Solution #1 - Workmanship Process Optimization Elevate your manufacturing processes by :
Elevate your manufacturing processes with Workmanship Process Optimization. This approach begins by meticulously documenting every step of your workmanship process, ensuring transparency and precision. Identifying critical steps for quality control, allows you to address potential issues proactively and maintain the standards.
Operations can be streamlined with the convenience of a mobile app workflow, enabling seamless collaboration and real-time updates. And rest assured, your data is stored securely, with options for both local and Google Cloud storage, ensuring your valuable information remains protected and accessible when needed.
With Workmanship Process Optimization, you'll unlock efficiency, quality, and peace of mind in your manufacturing endeavors.
Documenting every step of the workmanship process.
Identifying critical steps for quality control.
Capturing images and metadata for future reference.
Implementing a mobile app workflow for seamless operations.
Storing data securely, both locally and on Google Cloud.
Solution #2 - OCR & AI-Based Visual Inspection Stay ahead in quality control with:
Stay ahead in quality control with our OCR & AI-Based Visual Inspection solutions. The cutting-edge technology includes advanced Optical Character Recognition (OCR) capabilities, allowing you to effortlessly extract vital information from Standard Operating Procedure (SOP) documents. We can go a step further by training AI models for visual inspection, ensuring unparalleled precision in your quality control processes.
With the powerful combination of OCR and AI, you can enhance the accuracy and efficiency of your quality assurance procedures, ensuring that your products consistently meet the highest standards. Explore the future of quality control with us and experience a seamless, data-driven approach to maintaining excellence in your operations.
Advanced Optical Character Recognition (OCR) capabilities.
Extracting vital information from SOP documents.
Training AI models for visual inspection, ensuring precision
Solution #3 - Inventory Management Efficiency Maximize your inventory control with:
Say goodbye to manual monitoring and guesswork, as our automated replenishment alerts keep you informed and proactive in restocking inventory, reducing both overstock and understock situations. Experience improved order accuracy and significant cost savings as you optimize your inventory management processes with our state-of-the-art technology.
Now, with Inventory Management solutions, you'll always have a finger on the pulse of your inventory, you will streamline your operations, minimize wastage, and enhance overall efficiency, giving you a competitive edge in today's dynamic market.
Real-time tracking of stock levels
Automated replenishment alerts
Reduction of overstock & understock situations
Improved order accuracy & cost savings
Solution #4 - Predictive Maintenance Optimize equipment performance with:
Unlock the full potential of your equipment and ensure peak performance with Predictive Maintenance solutions. Harnessing the power of data analytics provides predictive maintenance schedules that anticipate and address issues before they become costly problems.
The system enables early detection of potential machine failures, allowing you to take preemptive action and avoid unplanned downtime. By adopting the predictive maintenance approach, you not only minimize disruptions but also extend the lifespan of your valuable machinery.
Predictive maintenance schedules based on data analytics
Early detection of potential machine failures
Minimized downtime & increased machine lifespan
Solution #5 - Supply Chain Visibility Enhance supply chain management by:
Elevate your supply chain management to new heights with the Supply Chain Visibility solutions. Gain a competitive edge through real-time tracking of goods in transit, ensuring you're always in control of your product's journey. The demand forecasting tools empower you to plan your inventory more efficiently, reducing excess stock and minimizing shortages.
With the comprehensive approach, you'll not only optimize your operations but also respond more effectively to market demands, ensuring a resilient and agile supply chain that's ready for whatever the future holds.
Real-time tracking of goods in transit.
Demand forecasting for better inventory planning
Supplier collaboration & order tracking.
READY TO UNLOCK THE FULL POTENTIAL OF YOUR INDUSTRY?
CONTACT US NOW!
Discuss How Our Solutions Can Transform Your Operations
WHY CHOOSE BRIO?
Proven Expertise: We've successfully empowered numerous clients with our cutting-edge solutions.
Customization: Tailored solutions to fit your industry's unique requirements.
Efficiency: Streamline operations, reduce errors, and boost productivity.
Quality Assurance: Ensure the highest standards in your processes.
Future-Ready: Prepare for tomorrow's challenges with AI-driven solutions.
Manufacturing
Automotive
Aerospace
Healthcare
Energy
And Many More!
Get Insights into optimizing industrial processes, enhancing quality control, and improving operational efficiency across various industries